Wishlist
Below is my official Cathouse Clothing wishlist! Cathouse already has my measurements and address on file so all you need to do is hit the "Buy for Emily" button! Help keep me dolled up in exquisite shiny latex attire! Everything Cathouse Clothing makes is custom sized for me creating a great fit on each and every order! Click the graphic below to view my burning desires!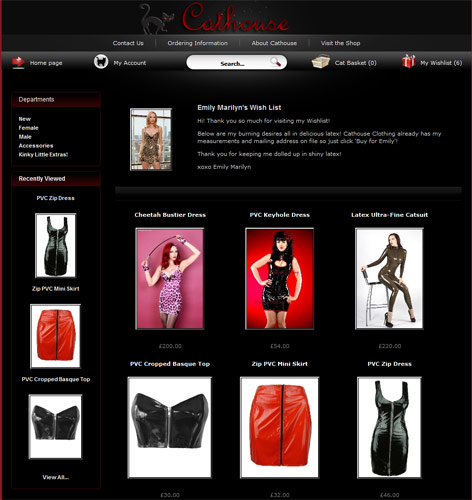 Below is the link to my Secrets in Lace stocking wishlist, help keep my legs dolled up in luscious stockings.
Alternatively here is the link for an E-GiftCard.


Below is the link to my Amazon Wishlist.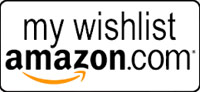 Below is the link to a Sephora E-GiftCard.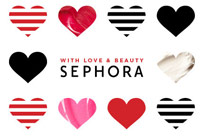 Email for gift cards : emily@emilymarilyn.com

Mailing Address:
Emily Marilyn
PO Box 292677
LA CA 90029
USA
Physical mailing address if unable to deliver to PO Box:
Emily Marilyn
1825 N Vermont Ave #292677
Los Angeles, CA 90027
USA
Contact me for any questions